NKP Web Pages
NKP Photo Albums
NKP Staff in l969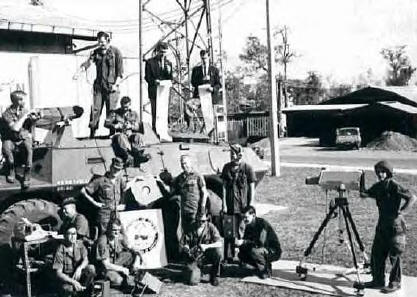 Bottow row: A1C Ted Shibata (Engineering), TSgt Bob Kozik (Engineering,), A1C Ken Johnson, A1C Doug "Scotty"Stephan, A1C George Frazee
Center row: TSgt Walter Smith, III, TSgt Jim Treat, TSgt Bob Tyler, A1c Gary Hankins,
Top Row: A1C Bob Buchwald, A1C Scott Genry, SMSgt Ed "Mac" Dawkins, A1c Frank Stanton, A1C John Zauher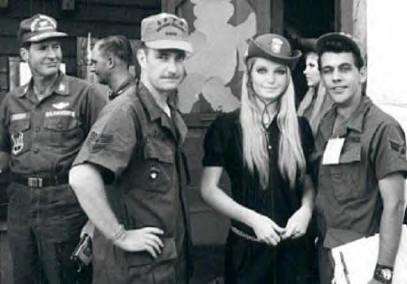 TSgt Jim Treat (center left) and A1C Frank Stanton (right) flank Miss World during the l970 Bob Hope Christmas Show. (Photos used by permission of Jim Treat)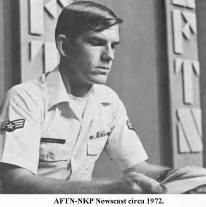 Sgt. Norm Corley reads the "news" on NKP-TV in l972.