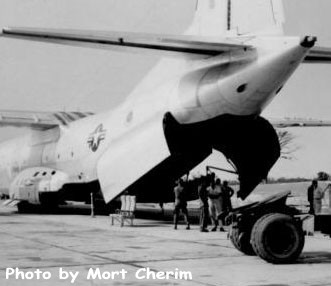 Udorn TV Van brought in on a C-133 (a first). Accompanying the van were CMS John Bradley (AFTN Network, Korat), and TSgt Mort Cherim (Ubon) in December l968.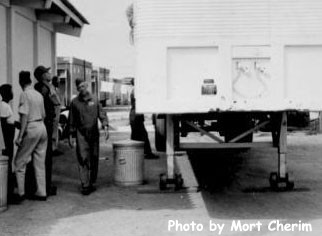 The TV van is placed next to the AFTN building. Walking toward the camera is CMS John Bradley, NCOIC, AFTN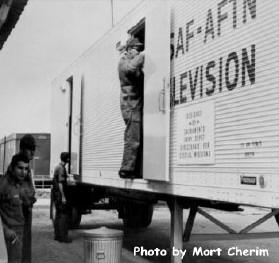 Final prep work done on the TV van by engineering crews sent from Korat.