The American Forces Thailand Network (AFTN), military radio and television, provided music, news and entertainment to the American Fighting Man and Woman in Thailand for more than ten years during the Vietnam War.
This web site is dedicated to the nine broadcasters and engineers who gave their lives when a battle damaged RF-4 Phantom Recon Jet crashed into the Udorn AFTN station on April 10, l970.
This is an unofficial web site.
---
AFTN Webmaster is Bob Wertz , then A1C USAF, AFTN Radio/TV Udorn, 71-72. Email comments, etc. to BobWertz in Baton Rouge, LA. Bob is back on the air part time at WHYR(LP) -FM, Baton Rouge.
AFTN Web Templates design & photo albums compiled/edited by Norm Corley, then Sgt. USAF, AFTN Radio/TV NKP 72-73. Norm is retired and living in Athens, Greece.
AFTN Air Chex edited & remastered by Dick Storck, then Sgt. USAF, AFTN Radio/TV Udorn/Korat 68-69. Dick is still broadcasting at WCPE, Raleigh, NC.
 Since January 19, 2003, there have been
Home page audio montage [mp3;wav;ogg]: Sgt. Phil Favreau, AFTN News, Fall, l972, original Charlie Tuna AFRTS program and AFTN jingle . Last updated on 9 / 23 / 2018
All air Checks now converted to mp3 files with html-5 player
AFTN New Years Eve Countdown - Dec 31, 1973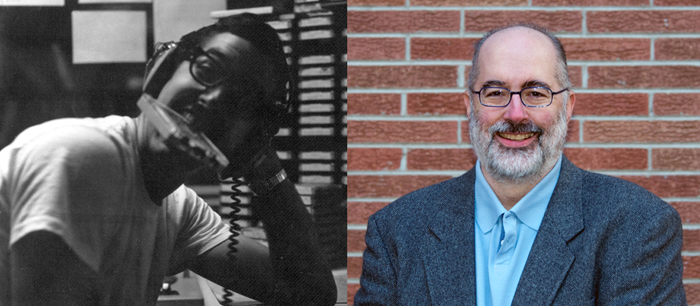 Produced & Narrated by then PFC Jon Morgan (then & now) [added 9/23/18]
[click here to AFTN sound page]
---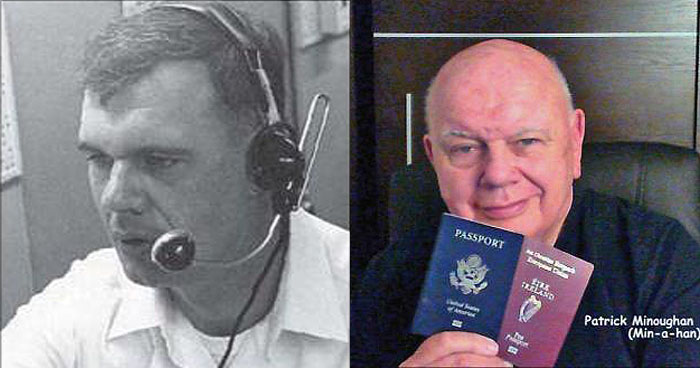 Pat Minoughan articles in Mekong Mail Express [added 9/10/18]
---
AFTN Udorn Crash Pix from Jim Davey [added 8/24/18]
---
Korat RTAFB Aerial Pix from Steve Hock [added 8/1/18]
---
Jessie Brooks (aka Jay Lewis) AFTN Korat 1972 ON THE AIR
(click here) [added 5/20/18]
---
Ralph Gebes - AFTN U-Tapao April 1973 ON THE AIR
(click here) [added 4/28/18]
---
Rick Kot, Von Blunt, Robert Baughn ON THE AIR
AFTN U-Tapao Jan1970 (click here) [added 3/27/18]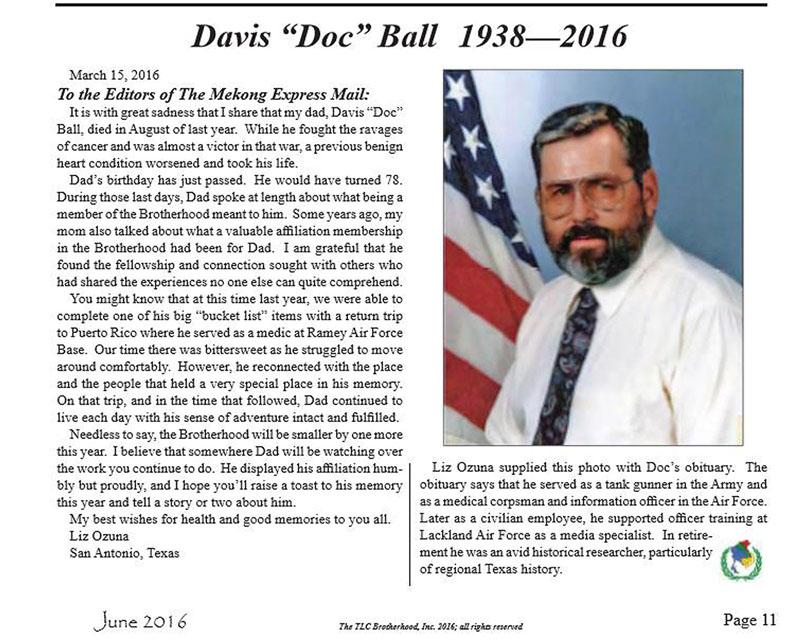 [added 3/17/2018]
---
Steve Sills - 'The Disk Jockey & the Girls'
published in Mekong Express Mail, September, 2016 (click here)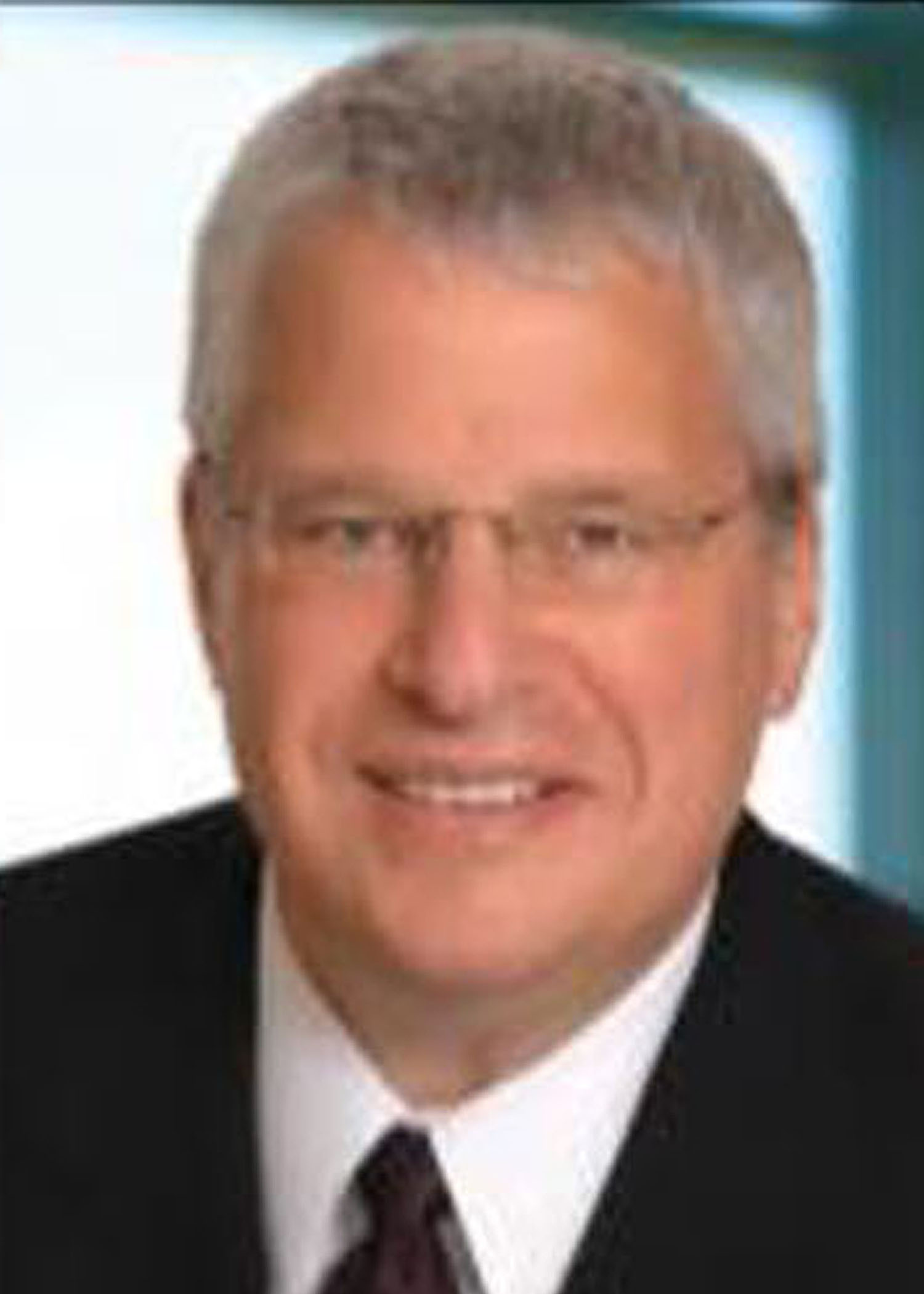 [added 3/10/18]
---
Tom McDonald sports career ends [added 3/8/18]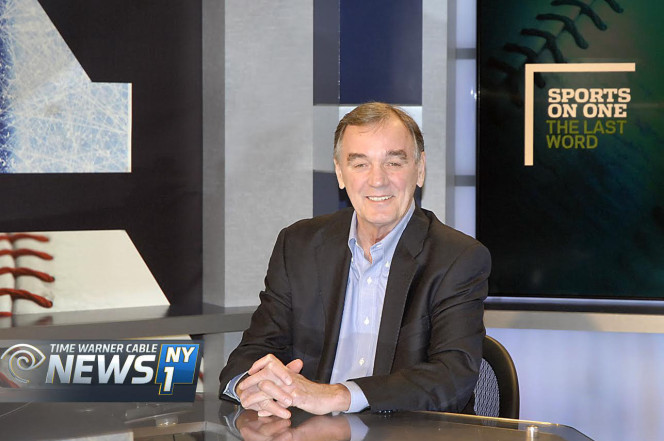 ---
Rick Delaney AFTN NKP 1972 ON THE AIR
(click here) [added 2/21/18]
---
Joe Moore AFTN U-Tapao 1972 Photo Album (click here) [added 2/13/18]
---
Darrell McCabe AFTN Crash Photos 1970 (click here) [ added 1/18/2018]
---
NKP Radio - Dutch Treat & the AFTN Good Guys (1969)
(Click here) [air checks] (added 1/18/2018)
---
SETV-AFTN Reunion Video 2009 (added 1/15/2018)
This was a reunion of radio and TV broadcasters from the Armed Forces Thailand Network and Sheppard Educational TV organized by Dick Storck and held in Wichita Falls, TX in October 2009. Many of them hadn't seen each other for 40 years. Video shot and edited by Jim Cissell--7 years in the making!
click below to watch the video put together by Jim Cissell
https://www.youtube.com/watch?v=KWCXTNxkFfY&feature=youtu.be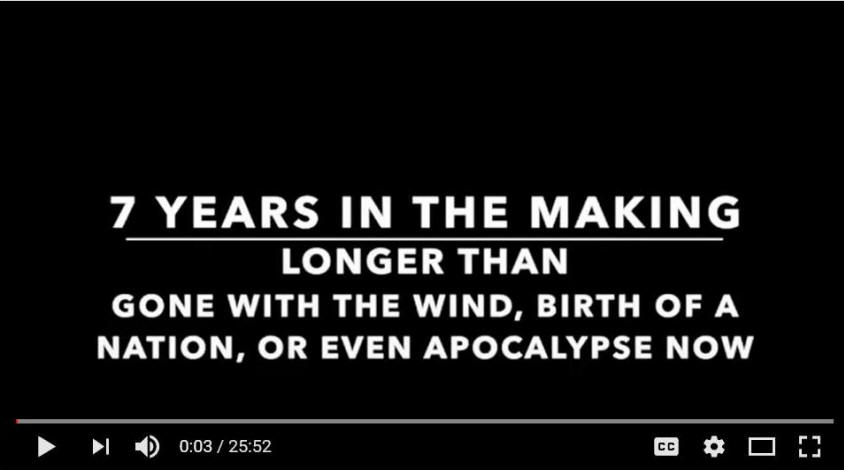 ---
---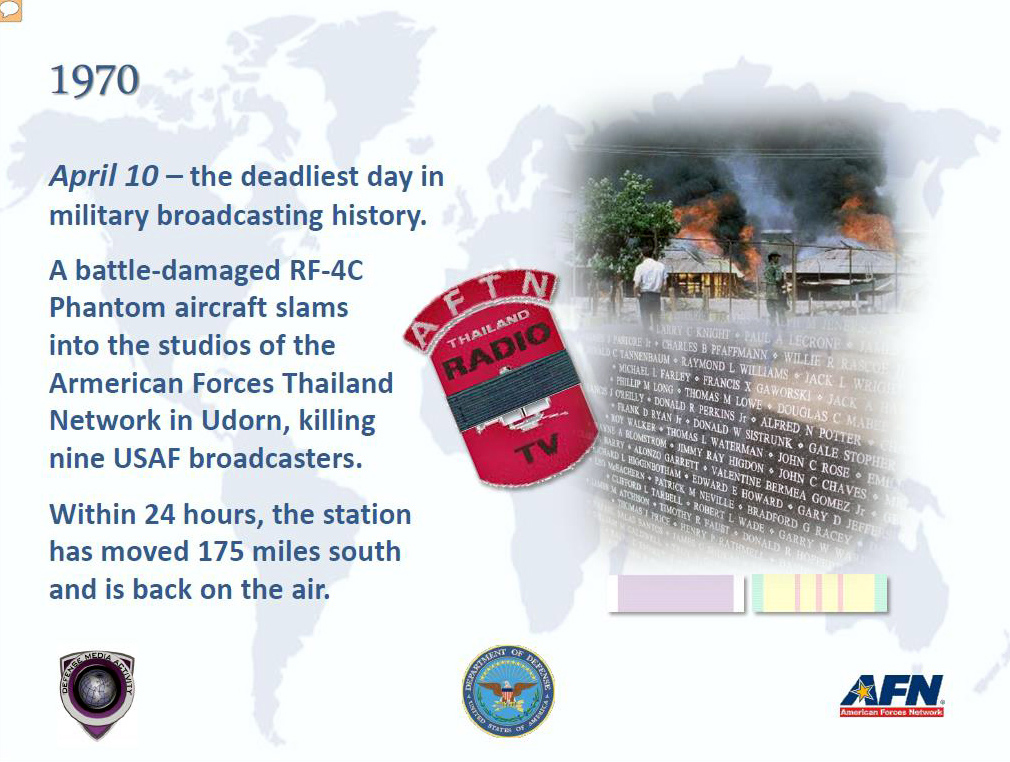 ---
AFTN- American Forces Thailand Network
is a member of the

Get info here! [ Previous ] [ Random ] [ Next ] [ List Sites ]