The van is removed from the C-124 Globemaster on its arrival at Nakhon Phanon on December 18, l968.
All Photos: AFHRA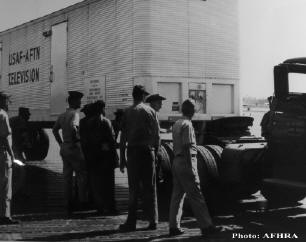 (above right) AFTN Chief, Lieutenant Colonel Shale L. Tulin, NKP Base Commander, Col. E.J. White, and TV Project Officer, Lt. Col. Harry E. Ford survey the off-loading.
AFTN Engineer Drawing/Location of TV Van/Bldg. at NKP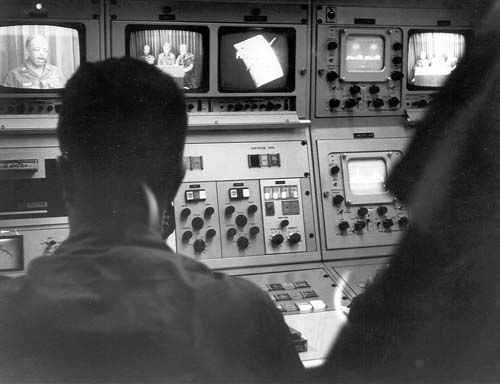 Within the van, the TV director readies the cue for the initial broadcast on Christmas Day, l968.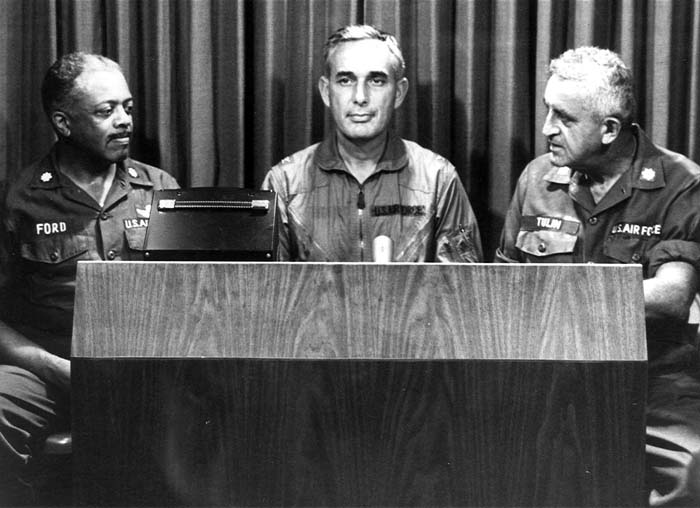 Col.s Ford, White and Tulin explain services to be offered the NKP viewer in the first broadcast.
Photo: AFHRA