Ubon Web Pages
Ubon Photo Albums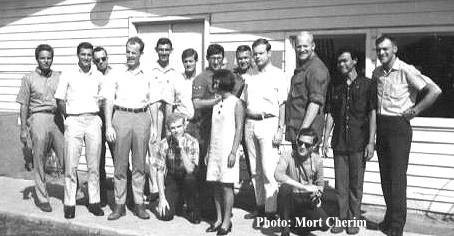 Ubon Staff 1968
(l to r) Jim Watkins, Clochan, just hired to work at AFTN; ???
(back row l-r) Randy Lloyd, Chuck Stewart, Robert Elyard, Dick Webber, ???, George Wilson, Rod Fausey, ???, Big Al King, ???, ???, Gary Gabriel
---
TV Comes to Ubon in l968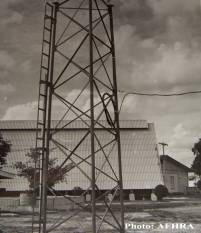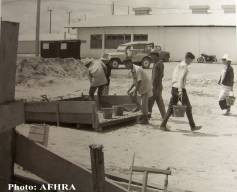 above (l) Tower prior to van arrival, (r) Thai workers prepare site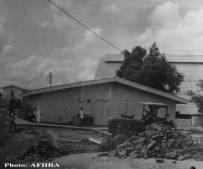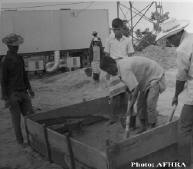 above (l) & (r) site preparation continues for arrival of TV van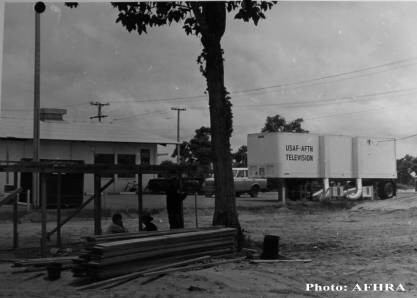 (above) Thai workers arrive early to prepare site
Engineering Drawing for the Coverage Area of Ubon TV Signal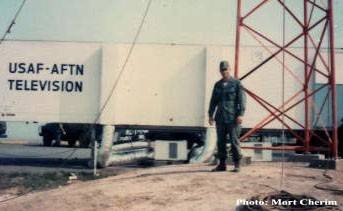 (above) TV Van fully installed next to tower at Ubon.