The Ubon station became part of the Armed Forces Thailand Network on March 15, 1967, part of the worldwide Armed Forces Radio and Television Service. The station was built by Det. 4, 556 CES for $ 23,500.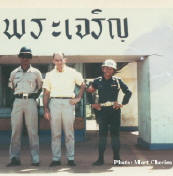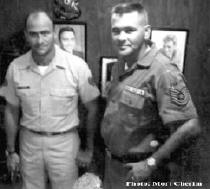 (above left) Mort Cherim is flanked by two Thai security guards at the Ubon main gate in l968.
(above right) Mort Cherim(l) and Paul Tyler(r), station engineer.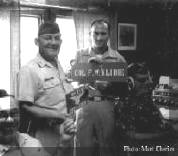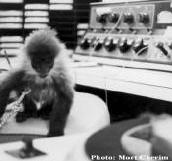 (l)Col Klibbe at the Ubon station for a radiothon fundraiser for Ubon hospital in l968.
(r) Guest dj at the Ubon control room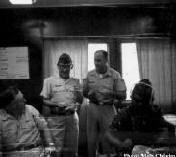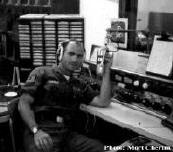 (l) MSgt Bob Eddy, Ubon station manager, and (r) SSgt Mort Cherim