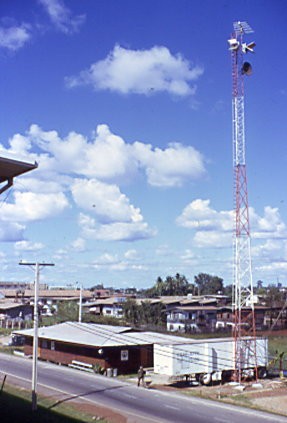 The station moved to this location on July 11, l972. (Photo date= Oct, 1972)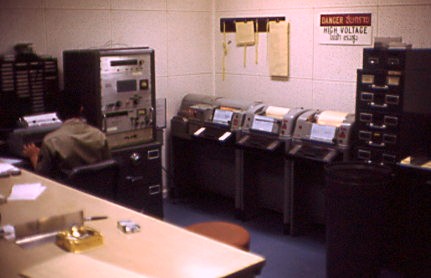 Mike Siegel is busy at work preparing the sports for TV.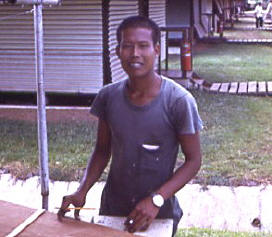 "Prateep" our handy man, do it all, take care of everything. He survived the plane crash in l970 by running out the front door of the station. He was the only survivor.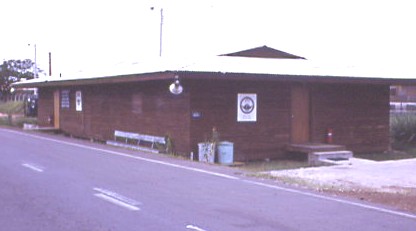 AFTN Udorn station right before the TV van was moved.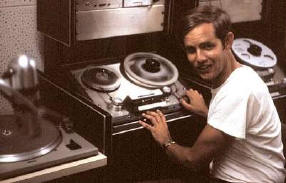 A1C Bob Wertz in the AFTN radio production studio, July 23, l972. Surplus Ampex tape machines came from AFVN.