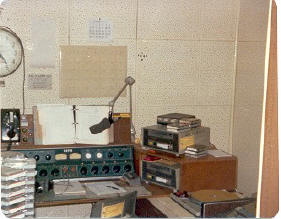 Udorn radio studio, October, l975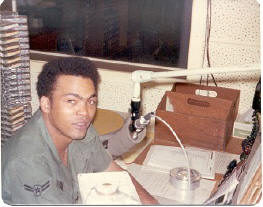 A1C Mike Craig on the air at Udorn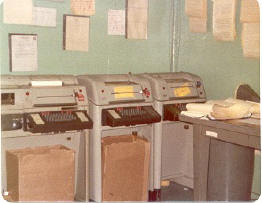 The Udorn newsroom, late l975.
(All above, and to the right photos from Fred McNeilly)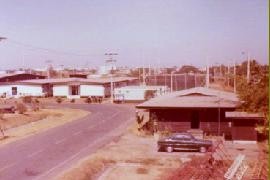 The Udorn AFTN station in early 1976. Rick Davis car outside the station.
(Photo by Steven Freeman )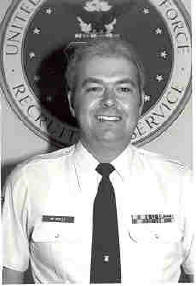 Fred McNeilly four yrs after being stationed at Udorn, then Utapao.
Fred's desk at Udorn, October, l975.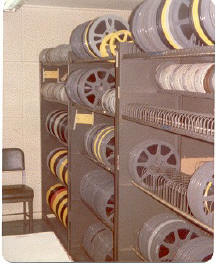 The Udorn film library, 1975.